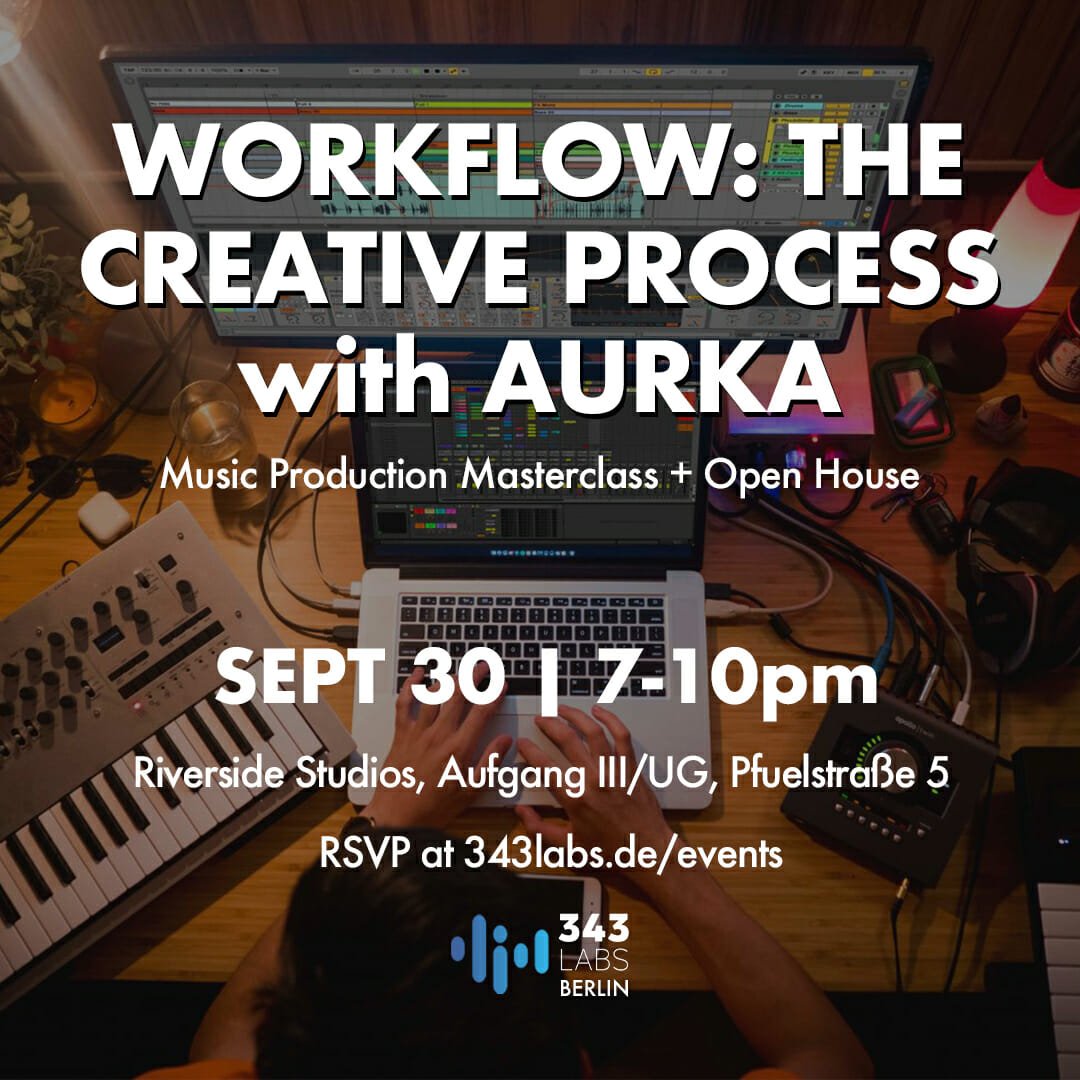 Join us on Wednesday, September 30th for a free Music Production Masterclass and 343 Labs Berlin open house. In this masterclass, Aurka will discuss workflow in relation to the creative process of music production. Aurka, meaning 'energy', is the musical brainchild of Berlin-based producer, Jimmy Su. Fueled by a passion for beautiful melodies, syncopated rhythms, and the healing nature of music, Aurka blends live instrumentation with virtual sounds to create a lush sonic experience. Drawing inspiration from techno, world music, and jazz, Aurka carefully crafts its signature sound by fusing a wide range of artistic influences.
Before the masterclass, 343 Labs will be opening its doors for an Open House, where attendees can get a tour of the facilities, learn about 343 Labs courses, and meet some of the instructors. This is a great way to get a feel for the community and programs at 343 Labs, meet fellow producers, and ask any questions you may have about our school.
To ensure everyone's safety, there will be limited capacity, so please make sure to RSVP 👇below👇 to be guaranteed entry. Please also make sure to bring a face mask.
Schedule:
Open House: 7-8 pm
Masterclass: 8-10 pm