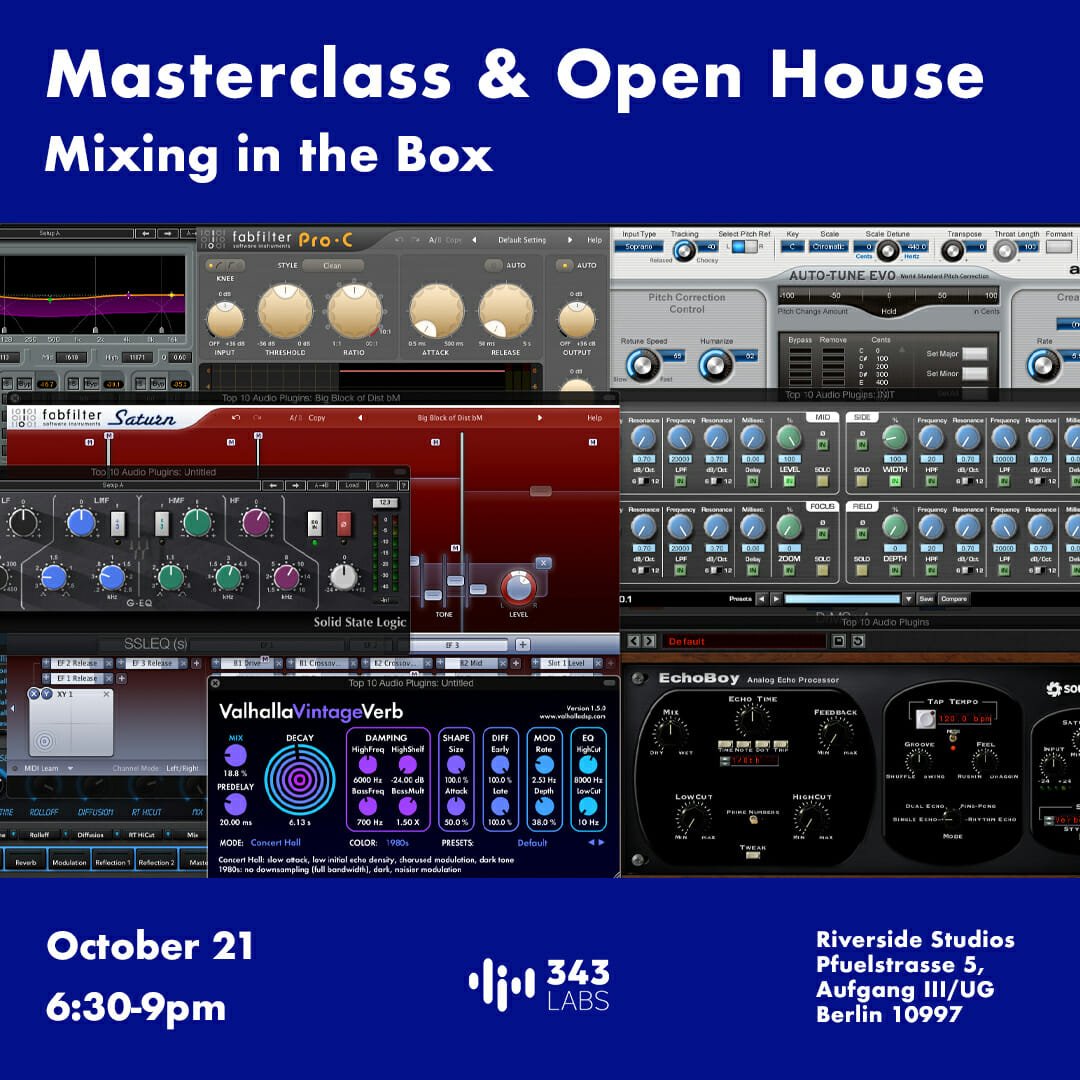 Join us on Thursday, October 21 for a free Music Production Masterclass with 343 Labs mixing instructor Marian Hafenstein, and learn how to achieve a commercial sounding mix using only a laptop and software. Many of today's software plugins have become so advanced that they can rival and replicate the sound of expensive analog gear. Get introduced to these tools and pick up tips and tricks that professional mix engineers use daily, to mix some of the biggest records in our industry.
Before the masterclass, 343 Labs will be opening its doors for an Open House, for attendees to get a tour of the facilities, learn about 343 Labs courses, and meet some of the instructors. This is a great way to get a feel for the community and programs at 343 Labs, meet fellow producers, and ask any questions you may have about our courses.
About the Presenter: Marian Hafenstein is a recording and mixing and mastering engineer based in Berlin. After graduating from Abbey Road Institute Berlin, he cut his teeth at the iconic Studios 301 in Sydney, Australia. He is now an engineer at JRS Recording Studio in Berlin and also works out of his own studio. Marian works with a wide variety of musical styles and artists such as Hyukoh, Rina Sawayama and Nina Chuba.
To ensure everyone's safety, there will be limited capacity, so please make sure to RSVP 👇below👇 to be guaranteed entry. Please also make sure to bring a face mask.
Corona safety: 3G (proof of vaccination, test, or recovery)
Schedule:
Open House: 6:30-7:30 pm
Masterclass: 7:30-9 pm