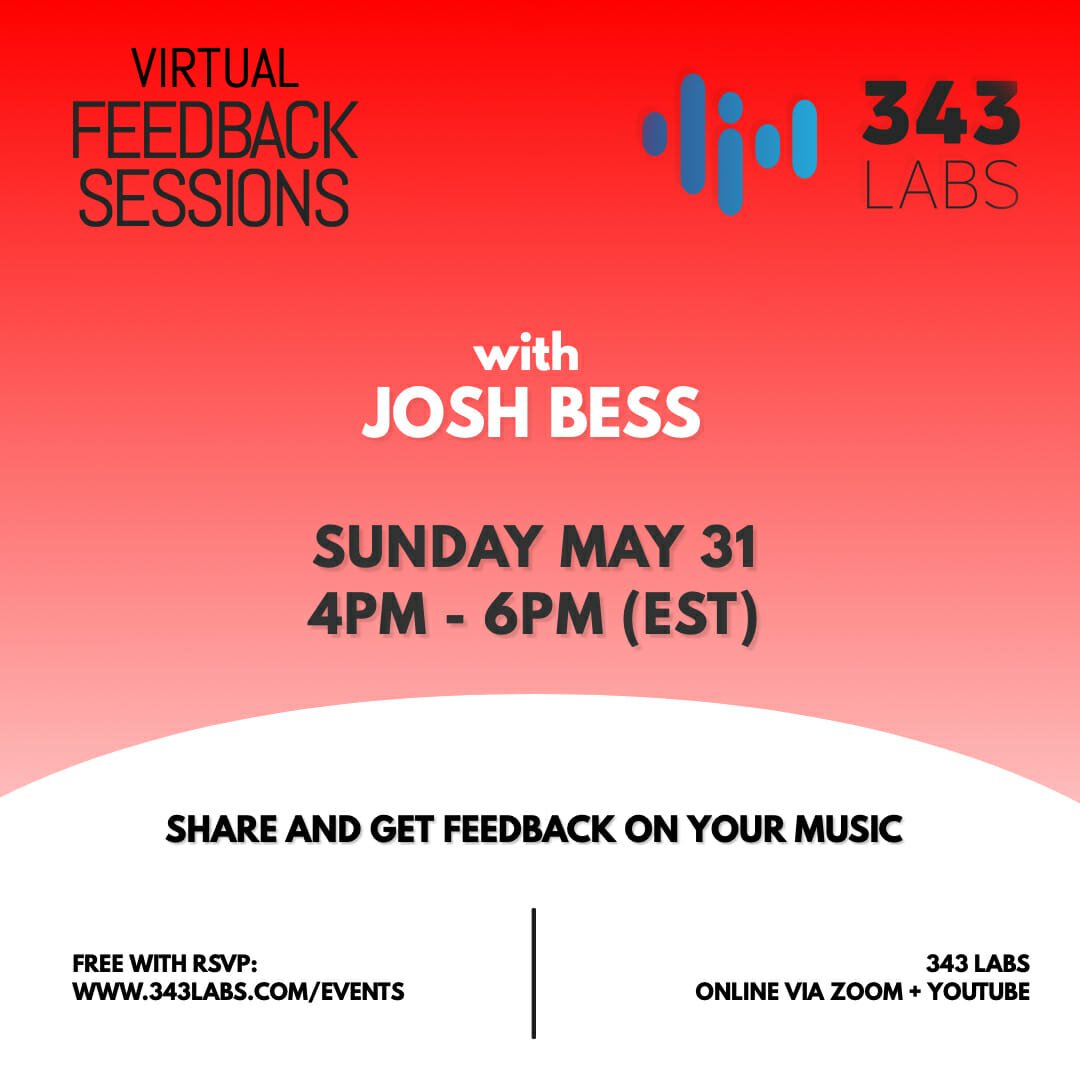 zoom + youtube.com/343labs
343 Labs is proud to continue its community feedback sessions for producers to get feedback on their music. We have moved these sessions online, and will be holding them via Zoom video conferencing. Sessions will take place every Sunday from 10-12pm CET, hosted by a 343 Labs instructors.
This weekend's session will be featuring producer, Ableton Certified Trainer and 343 labs instructor Josh Bess.
Instructions:
Sessions are limited and offered on a first-come-first-served basis. Feedback lengths will depend on the number of signups with an average of 10-15 minutes per track. To participate you must RSVP and email a link to your track to hell[email protected] at least 3 hours before the start of the session.
These sessions will be hosted on Zoom and are free to students and the public with RSVP. Participants need to download Zoom in order to join the session.