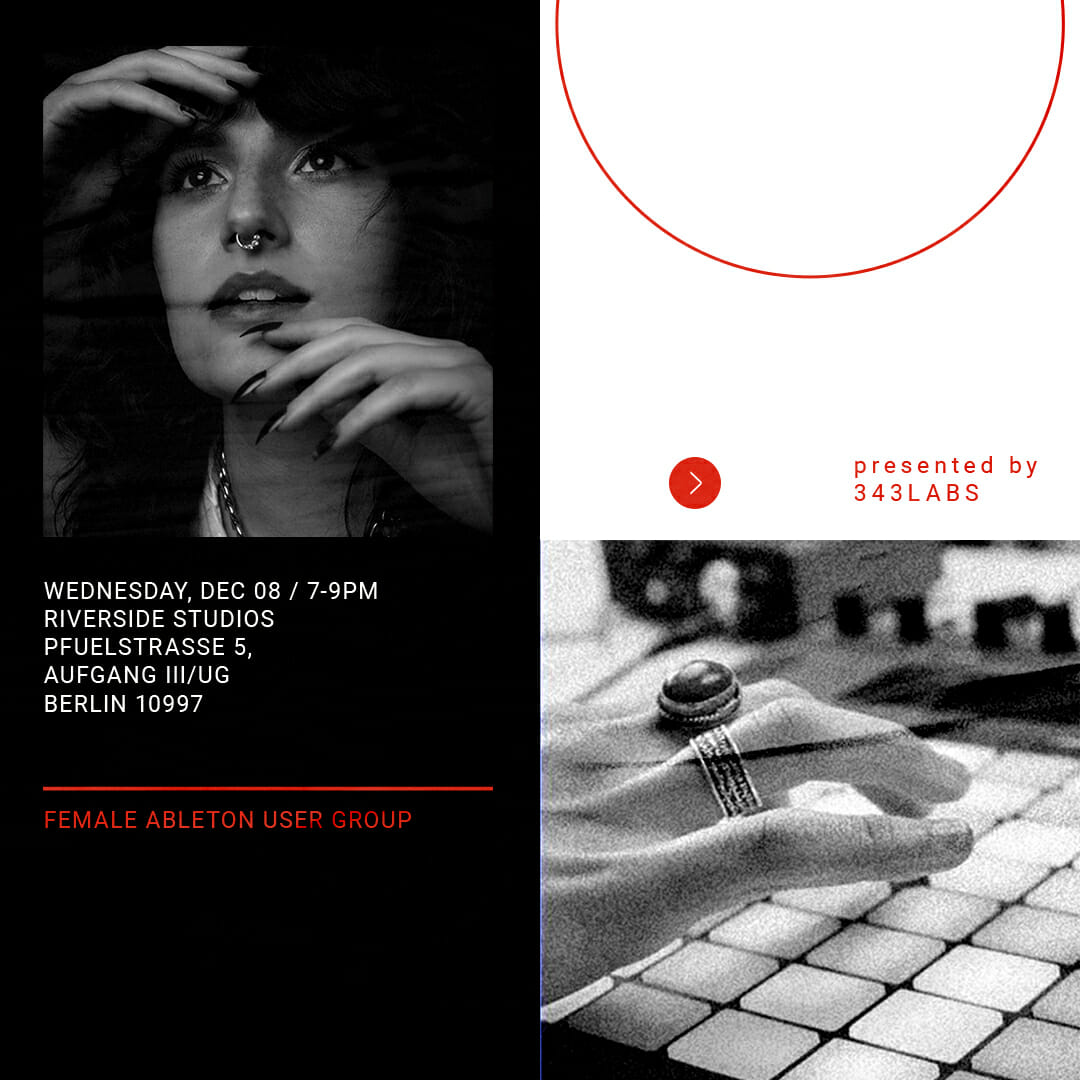 When: Wednesday, Dec 8
Time: 7-9pm
Address: Riverside Studios, Pfuelstr 5, Aufgang lll, Berlin 10997
We are excited to bring you the next Female Berlin Ableton User Group meetup! Meet like-minded female and FLINT/LGBTQ producers and performers, learn about music production, and exchange ideas about music in a casual setting.
This month's meetup will feature the talented artist, producer, performer and 343 Labs instructor Alex Rapp, who will be performing live and walking us through her live set. She will also be showcasing the unique MiMU glove, which is a wearable instrument that allows for a more expressive performance. Find Alex's music on her website: https://www.alexrapp.com/
Corona safety: This is a 2G+ event. This means you will need to show proof of vaccination or recovery AND a negative test result (less than 24 hours old).