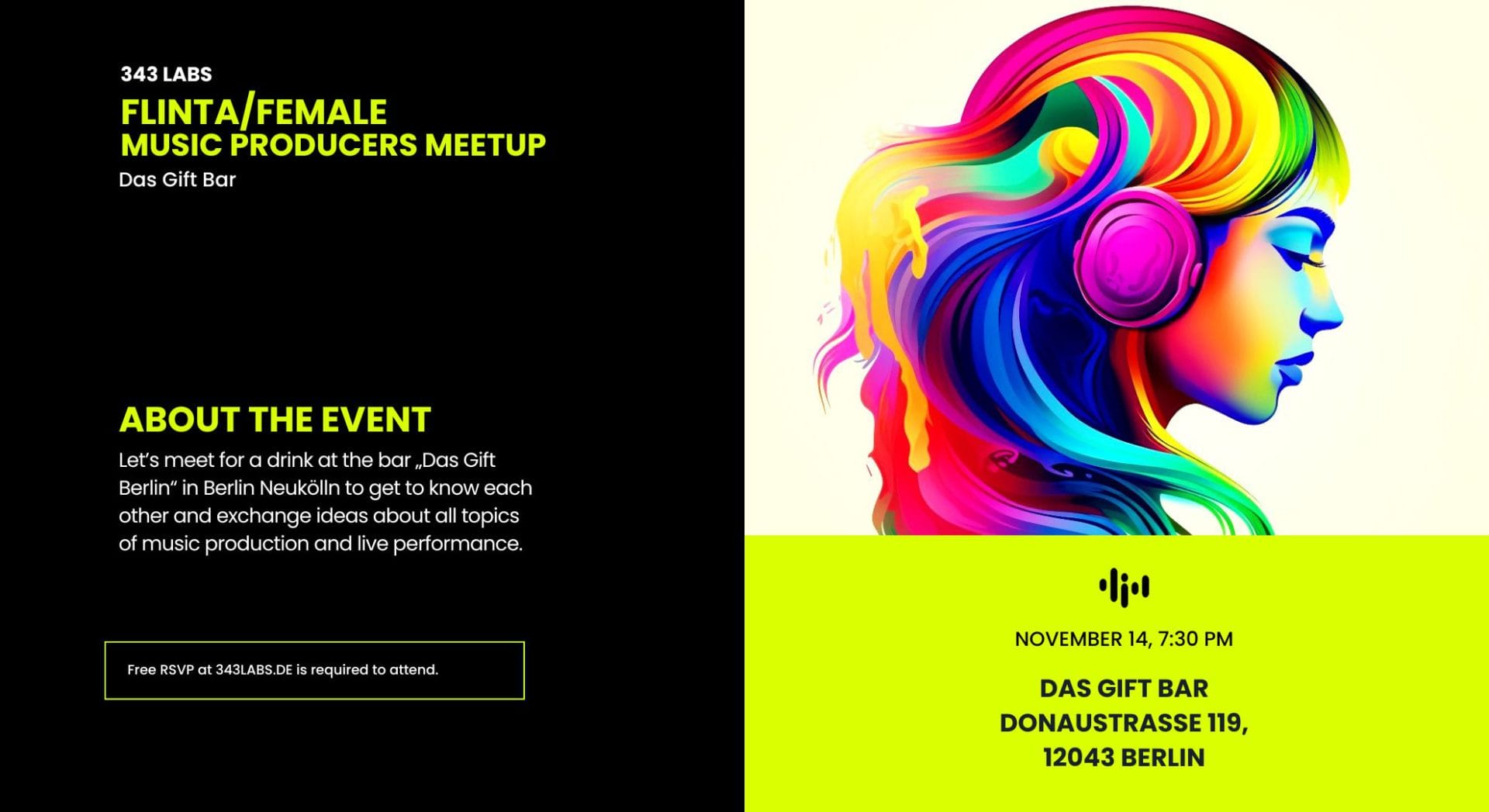 FLINTA* Music Producers Meetup
Let's meet for a drink at the bar "Das Gift Berlin" (Donaustraße 119, 12043 Berlin) to talk about all topics of music production and live performance. We do feedback sessions and bring ideas to life. All levels are welcome.
On this meetup, we are happy to announce that one of our community members, Eva van Djik, Ableton Teacher and performing artist from Australia, will present some of her soundtracks and go through her arrangements. She specializes in experimental electronic music, sound design, and vocal production and cheers us up with her funky hyperpop sound and genre-defying tunes.

Links: