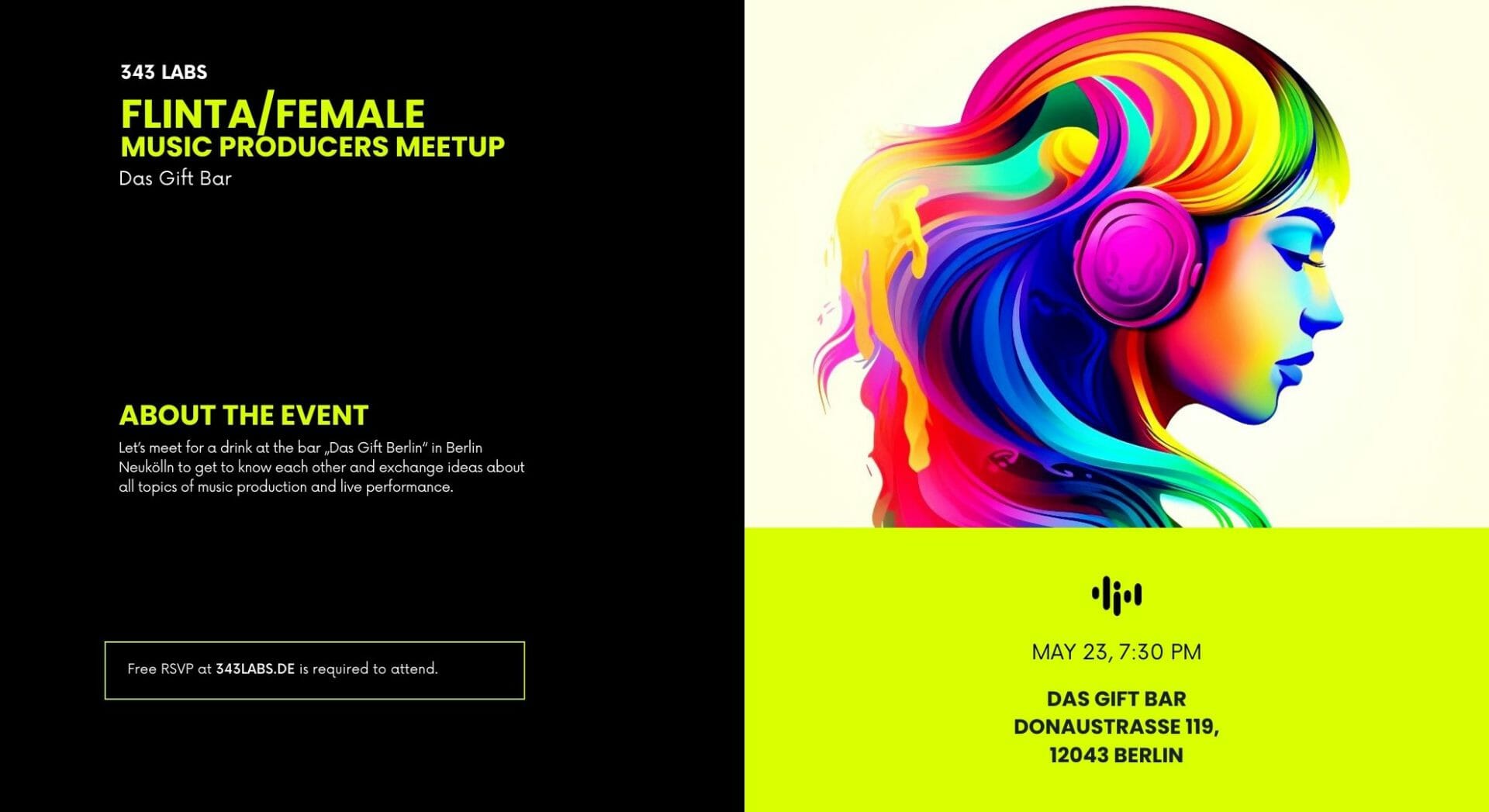 FLINTA* Music Producers Meetup
Let's meet for a drink at the bar "Das Gift Berlin" in Berlin Neukölln to get to know each other and exchange ideas about all topics of music production and live performance.   
As this community exists through all of you, we are happy to hear your ideas for these meetups and to listen to each other's music projects (if you are searching for feedback, don't be shy :D). 
We want to facilitate Female/FLINTA* producer's way into the music world and procure a safe space for everyone! Just come as you are! 
Please also follow our new IG account for updates: @flintaproducersberlin  
Looking forward to meeting you all!
Magali (Group Organizer)