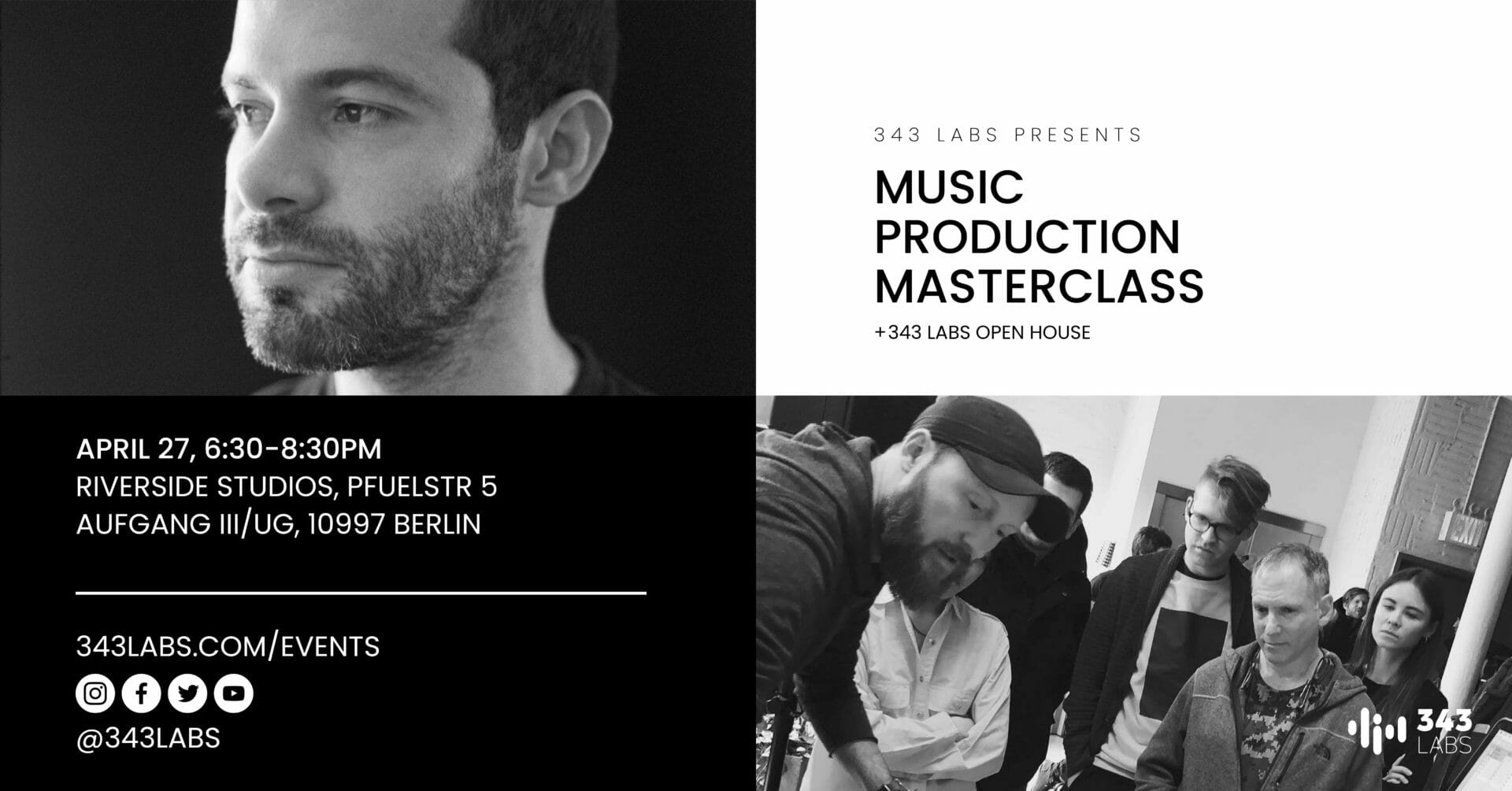 Get Directions
Riverside Studios, Aufgang III/UG, Pfuelstraße 5, 10997 Berlin, Germany
Masterclass: "From Beat to Song" with Owen Ross
Join us on Thursday, April 27, for a free music production masterclass and 343 Labs Open House. In this masterclass, producer and multi instrumentalist Owen Ross will demonstrate his process for developing ideas from beats and loops into songs. Using Ableton Live as a platform, he will guide us through his use of melody, harmony, and production techniques to add dynamics and song structures to his productions. There will be material both for beginner and more experienced producers, so it doesn't matter what level of producer you are to attend and learn new ideas.  
During the event, 343 Labs will be opening its doors for an Open House, where attendees can tour the facilities, learn about 343 Labs courses, and meet some of the instructors. This is a great way to get a feel for the community and programs at 343 Labs, meet fellow producers, and ask any questions you may have about our school.
About the artist: Owen Ross is a producer, songwriter, and multi-instrumentalist who uses Ableton live to create hip hop, R&B, and experimental music. In addition to his own music he is one half of the production duo Re.decay, who host songwriting/production camps all over the world. His works can be heard on Wolf + Lamb, Springstoff, and his own label RDK Records. 
Re.decay ft Kirani Ayat 'These Days'
Follow Owen Roos @Owenrossmusic