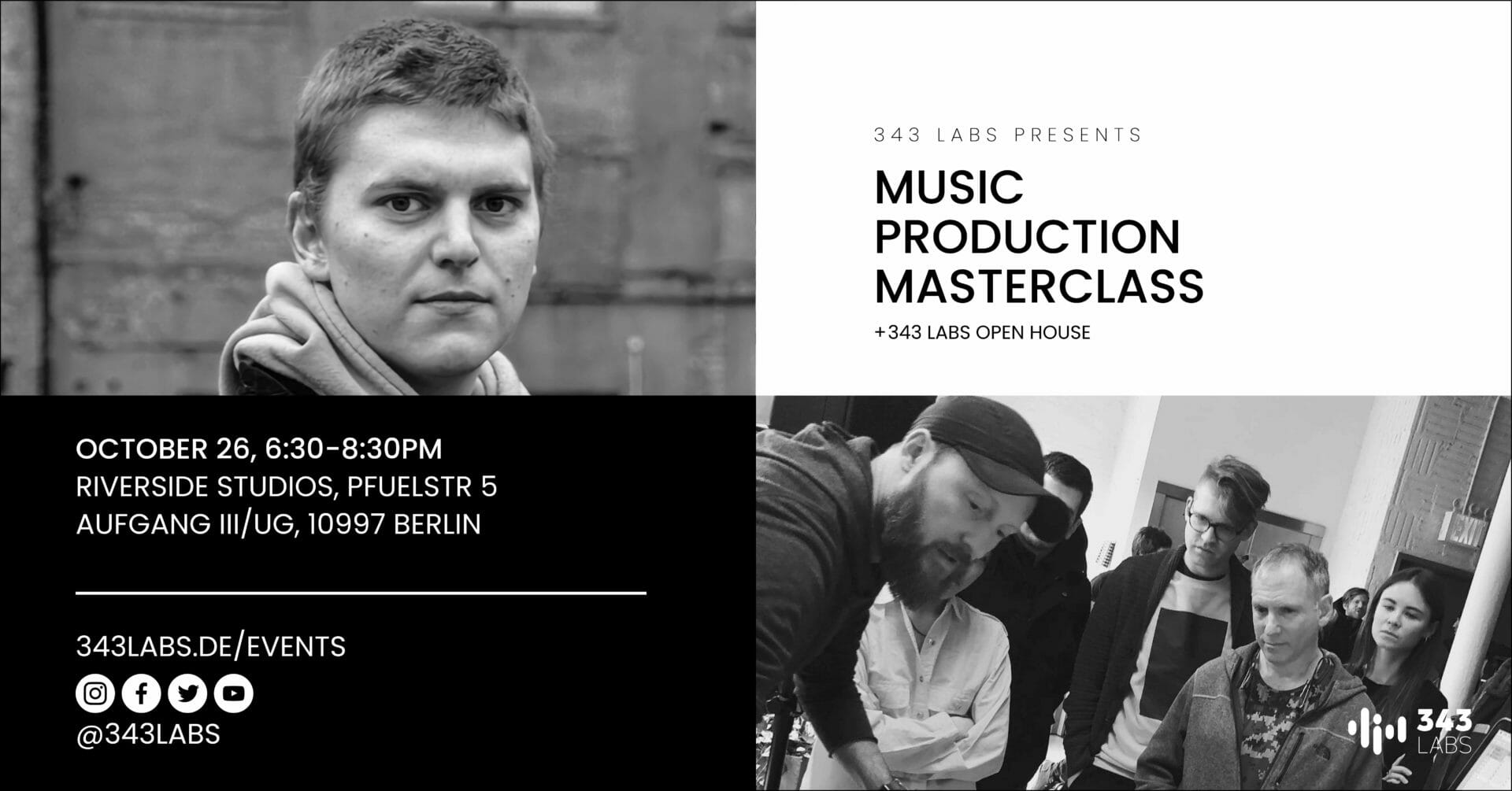 Get Directions
Riverside Studios, Aufgang III/UG, Pfuelstraße 5, 10997 Berlin, Germany
Track Breakdown & Collaboration
Join us on Thursday, Oct 26, for a free music production masterclass and 343 Labs Open House. In this masterclass, producer, and sound designer Stasys Musial will break down his track Rhino Betatron and walk through his creative process, showing how he uses the powerful tools of Ableton Live creatively to realize his musical ideas. The track Stasys is presenting is a collaboration where he will talk about how to approach collaboration and how this is an important aspect of music production. 
During the event, 343 Labs will be opening its doors for an Open House, where attendees can tour the facilities, learn about 343 Labs courses, and meet some of the instructors. This is a great way to get a feel for the community and programs at 343 Labs, meet fellow producers, and ask any questions you may have about our school.
About the artist: Equipped with patience and diligence, Stasys creates soothing soundscapes and vivid rhythms that will bend his listeners' minds. Embracing binaural sound design, gnarly basses, and odd-time signatures, he assembles the Neurohop and IDM bops of tomorrow. 
Find Stasys online: https://linktr.ee/stasys