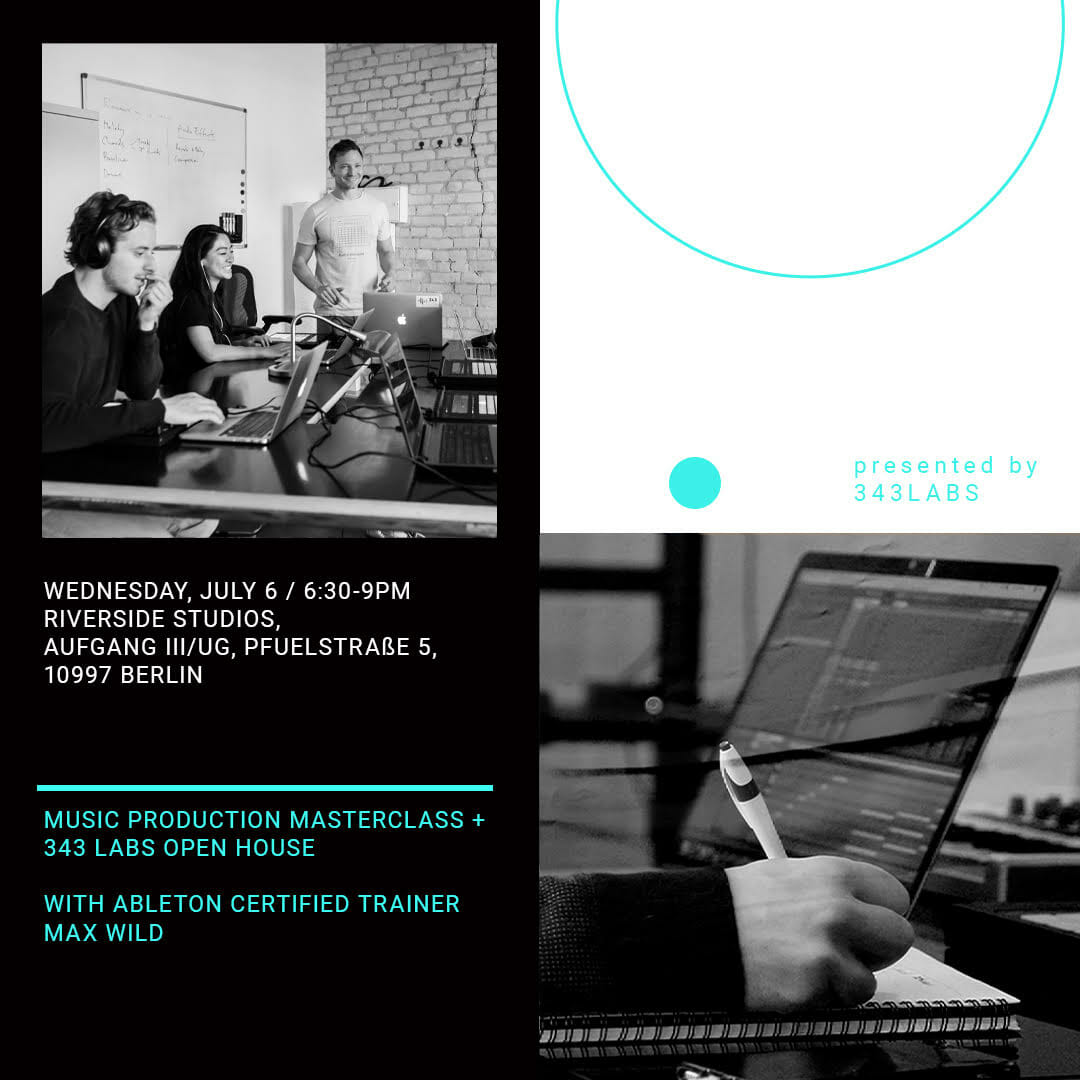 Get Directions
Riverside Studios, Aufgang III/UG, Pfuelstraße 5, 10997 Berlin, Germany
Join us on Wednesday, July 6, for a free music production masterclass and Open House. In this masterclass, Ableton Certified Trainer Max Wild will share his workflow techniques on how to turn musical ideas into a track. The masterclass will demonstrate how to get from the idea stage of writing a strong melody, chords, and basslines to fleshing out the song in the arrangement phase, making use of sound design and mixing tools along the way. Both beginner and advanced producers will have plenty to learn and are welcome.
Max Wild is a German producer, educator, and multi-instrumentalist who spent most of his life living in New York. His music fuses his diverse influences, from electronic to jazz and world sounds. He is the founder of 343 Labs and leads the Ableton User Group in New York.
During the event, 343 Labs will be opening its doors for an Open House, where attendees can get a tour of the facilities, learn about 343 Labs courses, and meet some of the instructors. This is a great way to get a feel for the community and programs at 343 Labs, meet fellow producers, and ask any questions you may have about our school.
Schedule:
Open House: 6:30-7:30pm
Masterclass: 7:30-9:00pm