Community Spotlight: Abe Duque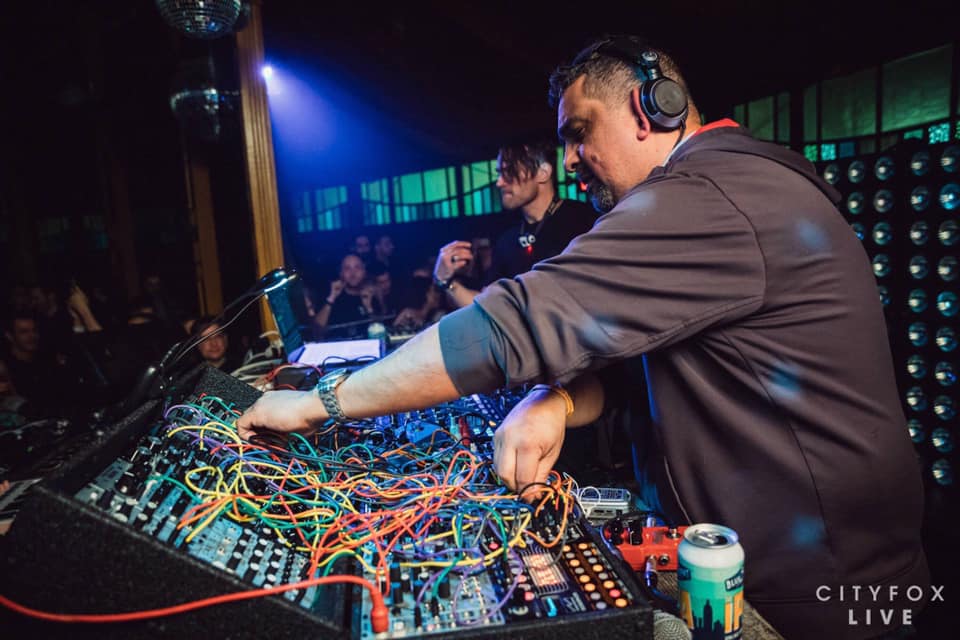 Welcome back to another Community Spotlight at 343 Labs. This week, we sat down with techno veteran and long-term 343 instructor, Mr. Abe Duque!
Abe has been a part of the 343 family for nearly 10 years, having started back in the Dubspot days with many of the other current instructors we have.
With a wealth of knowledge about the techno scene and music production, Abe is a prime example of the high caliber of instructors we have in our community. Let's see what he had to say about this.
What's your name and artist name (if any)? Give us a bit of background on yourself. How long have you been producing, and how did you get into music?
My name is Carlos Abraham Duque Alcivar, and I produce under the name Abe Duque. I have also produced under other monikers such as Kirlian, the New York Trance King, and Super Secret Symphony. I got into music production after falling in love with synthesizers in the mid-80s.
How long have you been an instructor at 343 Labs?
I have been an instructor at 343 labs for 2 years and taught at Dubspot for 6 years.
What classes do you teach?
What's your favorite thing about being an instructor at 343?
I love the community that is 343. It makes it worth my time to be part of such a loving bunch.
What's your favorite music genre when making music? 
I like making the good shit.
What inspires you when you make music, and which artists or producers do you look up to?
I love the exploration that is to make music. I feel I am at a frontier always and need to press forward. These days I'm a big fan of Miley Cyrus.
How would you define your individual sound?
I make the stuff that makes people want to hug, cry, and dance the night away.
Do you have any projects on the go? Tell us about them!
At the moment, with covid raging, most of my projects have been a bit on pause. But I have a lot of music ready to release together with my partner Marco Diprima.
What are your goals for the coming year?
My goal for this year is not to be bored. Boredom keeps me making and doing new things. If I allow myself to get bored, life just starts spiraling down into the abyss of desperate despair and depression; we can't have that!
Is there anything you would like to share or say to the 343 Community?
I would like to thank the whole 343 community for letting me be part of this fantastic tribe. I am humbled by the fact that you listen to what I say. I hope only all the best things for you this decade.
Where can we find you online?
Well, we hope that Abe continues to 'make the good shit,' for all of our sakes. Check out the above links for more of his music, and tune into 343 TV every Thursday for his live stream section.