Berlin's Leading Ableton Certified Music Production School
343 Labs has exciting news this week, which is that it has been approved as an official Ableton Certified Training Center. There are only 117 Training Centers world-wide, so this is a great honor for us, and confirmation that our instructors and courses meet the high quality we have been aiming for. With three Ableton Certified Trainers on its teaching faculty, 343 Labs will also be one of the schools with the most Certified Trainers worldwide. Our Certified Trainers currently are Max Wild, Josh Bess, and Atropolis.
What is an Ableton Certified Training Center and what are the requirements to becoming one? Ableton Certified Training Centers need to have at least one Ableton Certified Trainer on faculty, and prove to Ableton that they are providing the highest level of Ableton instruction to their students, taught in facilities that meet certain requirements, such as teaching the latest software and having Ableton Push available for all students.
We look forward to continuing our relationship with Ableton, a company that we admire for constantly pushing the boundaries of music technology, and look forward to providing the highest level of music production courses to our community, both in NYC and Online!

LEARN ABOUT 343 LABS, CLASSES, AND COMMUNITY
Our goal is to provide our students with the highest level of music education, pairing some of the
most experienced instructors in the industry

with a highly specialized curriculum.
Class sizes are
small

, ensuring an intimate learning experience for our students, and taught using the latest music technology. 
HEAR WHAT OUR STUDENTS SAY
Our students love our classes and the community we have created for them. Many of our students are already releasing music commercially and performing professionally, some already before and others after taking our classes. Once you have graduated from 343 Labs you are always welcome back at any time, to participate in community events, performances, and learning opportunities. Our doors are always open!
What Students Write About 343 Labs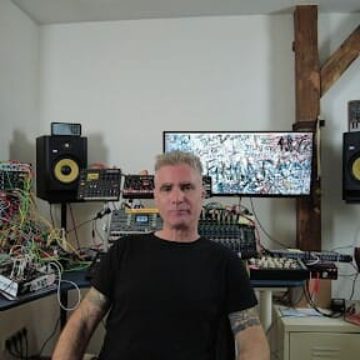 Welcome back to our student spotlight. This time we talk to Steve Williams. What's your name and artist name (if any)? Give us a bit of background on yourself. How long have you been producing and how did you get into music?  My name is Steve Williams and I produce and perform as drusnoise. I […]